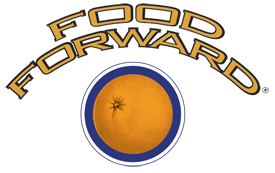 Volunteer for WORKSHOP: Summer Pruning and Fruit Tree Care 101 with Fruitstitute and the UC Master Gardeners!
15 spots left!

Food Forward - North Hollywood, CA

Backyard Harvest, 9:45am - 12:00pm

Food Forward volunteers and community members alike are invited to grow their knowledge about backyard fruit trees by spending the morning with our friends Joanna Glovinsky, Southern California fruit tree specialist and founder of Fruitstitute, and Sara Harris, from the UC Cooperative Extension Master Gardeners Program.

This workshop covers the basics on citrus tree care. Participants will learn how to "read a tree", to know when it's nutrition deficient, properly water, and to understand it's growth habits. They will also learn the specifics of citrus tree care, including how and when to prune a citrus tree, how to prevent and manage bugs and pests, how to properly nourish a citrus tree.

There will also be a detailed discussion about the Asian Citrus Psyllid, Huanglongbing and integrated pest management as it relates to tree care with the UC Master Gardeners.

This is a great opportunity for volunteers curious about the science behind why it's so good for our trees to harvest their fruit, and for Pick Leaders who want to answer questions from volunteers and homeowners with more confidence.

* * *
Lecture begins at 10:00 AM.

* * *
About the Fruitstitute:
Fruitstitute is the only fruit tree specific service in Los Angeles. By providing fruit tree care and education to backyard growers, we take this knowledge out of the orchard and into your backyard. Founded by local fruit tree expert, Joanna Glovinsky, our mission is to create a culture change in the LA landscape and pioneer a new fruitscape. www.fruitstitute.com

About the UC Master Gardeners:
Master Gardeners are volunteers from the community who are trained by University of California Cooperative Extension specialists and other qualified instructors using research-based information to promote environmentally responsible and sustainable horticultural practices in home, community, and school landscapes. Sara Harris is a happy graduate of the 2017 MGLA class - currently logging most of her volunteer hours at the Fremont Wellness Garden and Community Center in South LA. and the wonderful MGLA Orchard Team.